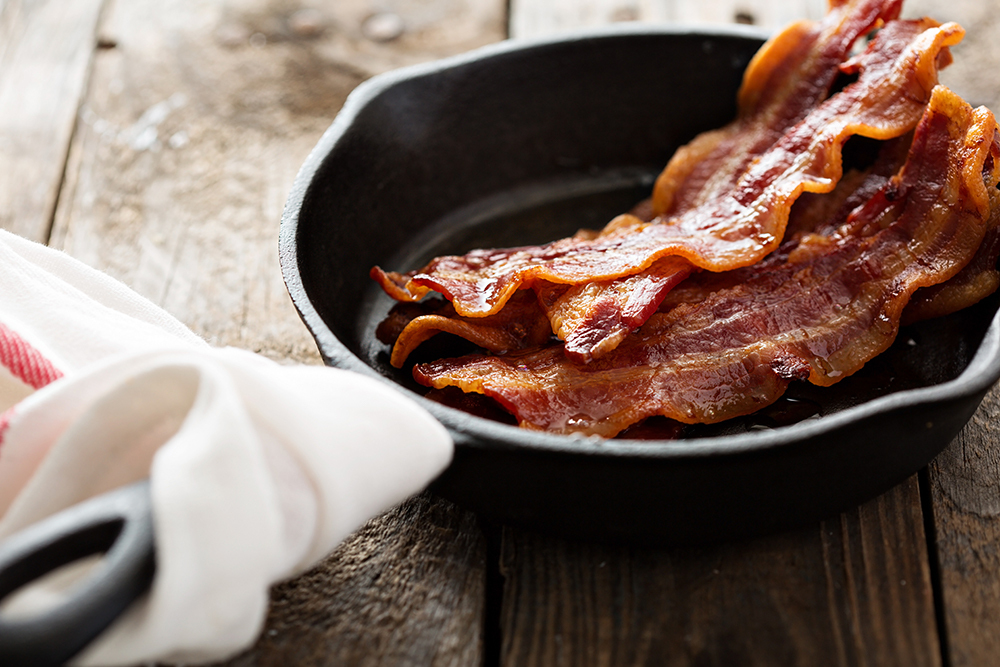 National Bacon Lovers Day is right around the corner, and we are here to get you ready for it with some delicious low carb and keto bacon ideas. Bacon is a great source of protein, a delicious topping or add-on for many dishes, and is one of the few foods that can be enjoyed any time throughout the day! Whether you consider yourself a bacon lover or not, celebrate the day with some of our favorite low carb bacon recipes: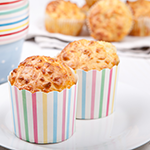 Bacon and eggs is a breakfast classic, but sometimes you need to change up your style. Our delightful Cheesy Bacon Cloud Muffins recipe would be our first recommendation for keto bacon lovers. These savory muffins combine bacon, eggs, and cream cheese and only take two minutes to make—a perfect snack for your morning commute. These muffins are just one of the many low carb bacon meals you can whip up, and they're packed with 28.9g protein and only 2.4g net carbs.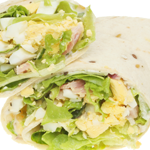 A B.L.T isn't the only bacon meal you can enjoy at lunch. The Bacon-Egg Salad Flatout Wrap combines crunchy bacon bits with creamy egg salad and crisp lettuce for a satisfying blend of textures. And the wrap holds things together nicely without piling on the carbs! Each wrap is loaded with 34.2g protein and only 8.6g net carbs.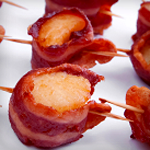 Hosting a bacon lover party? Your guests can enjoy these bite-sized Scallops Wrapped in Bacon as an appetizer. These tasty bites present the perfect combination of salty and sweet, so don't be surprised if they disappear fast! This low carb bacon recipe contains 9.7g protein and 11.4g net carbs.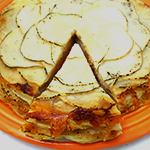 Layered Turnips With Cheese and Bacon
Layered Turnips with Cheese and Bacon is a lasagna-like dish perfect for all bacon lovers. The secret to this keto bacon recipe is in the layering. Make sure to layer bacon and gruyere cheese between thinly sliced turnips rather than pasta. Try this dish for dinner with a simple salad on the side and enjoy! This bacon meal contains 5.3g protein and 3.1g net carbs.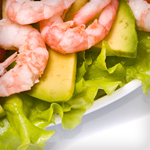 Shrimp, Bacon, and Avocado Salad
If you're looking for a protein-packed bacon meal, we highly recommend our Shrimp, Bacon, and Avocado Salad. This low carb bacon recipe is a tasty and easy meal to make in just 15 minutes! It contains 24.5g protein and 7.7g net carbs.
Now that you have your low carb bacon recipes, it's time to invite some friends over for a tasty celebration. Don't forget to check out our other Atkins recipes to continue your keto and low carb living.