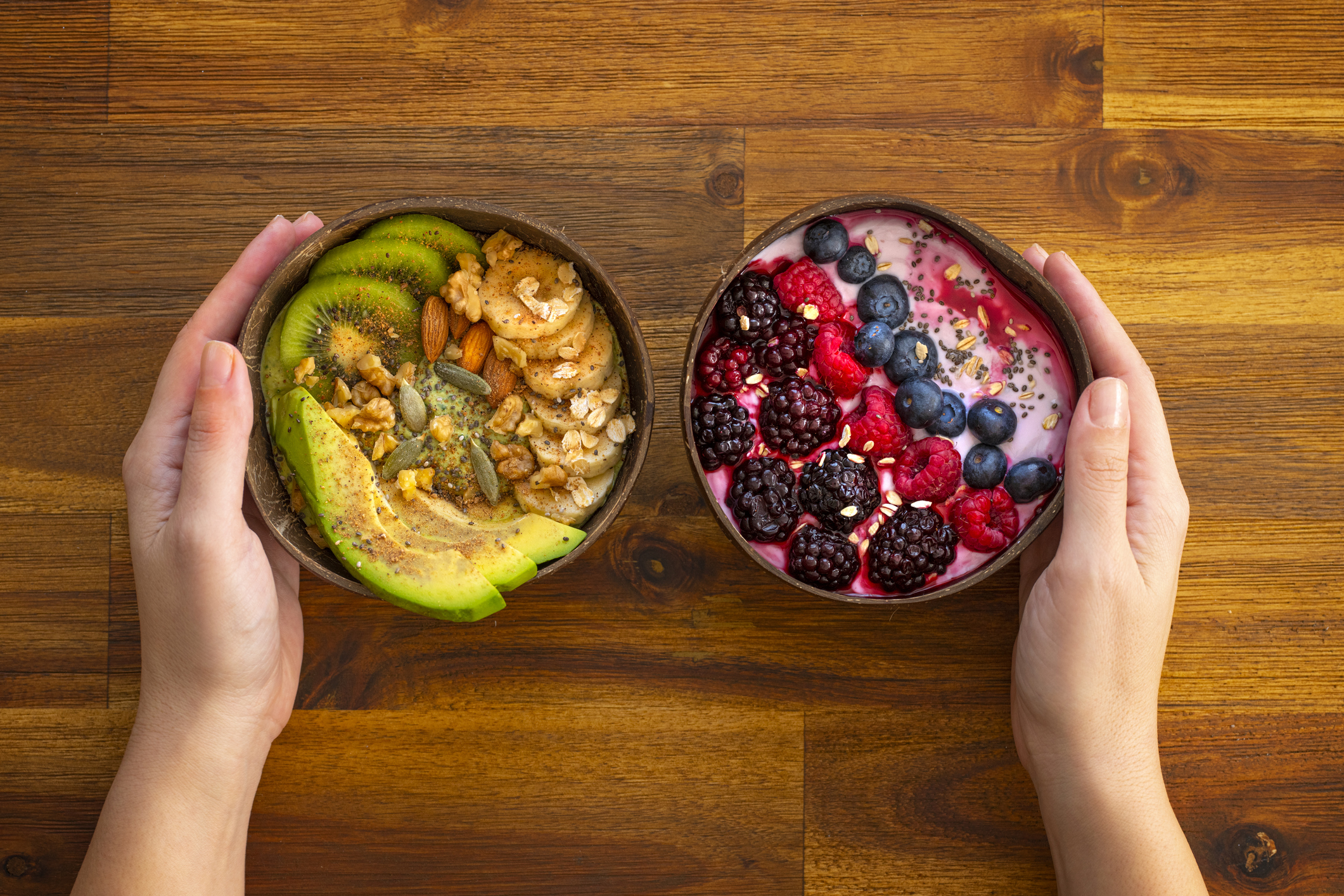 In This Article:
One of the best things about living a ketogenic lifestyle like Atkins 20® or Atkins 40® is that having an afternoon snack is okay! Snacks throughout the day are encouraged as a way to fight off fatigue, jitters, cravings, or overeating at future meals. 1 2 However, it is important to focus on which type of snack you are consuming. The best keto diet snacks are made up of good fats, protein, and fiber for appetite control. 3 We're here to help you get through the day and meet your low carb goals with a list of easy-to-make keto friendly snacks and fan favorites to buy and eat on the go:
Best Keto Snack Recipes to Make
If you want to make healthy keto snacks at home, these are some of the Atkins Community favorite keto snack ideas and their recipes.
Avocado Salsa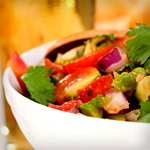 Pack in some flavor over the summer with this tangy keto diet snack. Our Avocado Salsa is full of goodness—mix red tomatoes, cilantro, red onions, jalapeño peppers, and most importantly, an avocado! This fresh, keto-friendly snack is perfect for any summer occasion. Each serving has 1.3g protein and 3.6g net carbs. And if you are looking for something to dip with, don't forget our low carb potato chip alternatives!
Baked Brie with Sun-Dried Tomatoes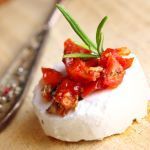 An easy keto snack to make is the Baked Brie with Sun-Dried Tomatoes. In as little as 10 minutes, you can make yourself a perfect afternoon treat! The mixture of Brie cheese, sun-dried tomatoes, parsley, and dried pine nuts will be exactly what you need to get through the rest of your day. This keto-friendly snack has 8.2g protein and only 0.6g net carbs.
Roast Beef, Red Bell Pepper and Provolone Lettuce Wraps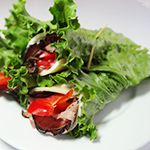 If you have been in search of a protein-packed keto-friendly snack, we've got a fix for you. The Roast Beef, Red Bell Pepper and Provolone Lettuce Wraps contain a whopping 44.5g protein and only 2.7g net carbs. In less than five minutes, you can have yourself a tasty and quick keto snack.
Low Carb Grilled Cheese with Tomato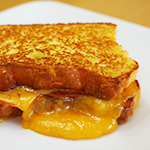 Another great keto snack that is simple to make is the Grilled Cheese with Tomato. This traditional snack is a low carb staple and can be whipped up in a few minutes. Pro tip: To make this cheesy treat, we recommend you bake our low carb bread recipe in advance. This keto diet snack contains 25.2g protein and 3.3g net carbs.
Kale Chips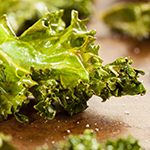 The last keto snack idea is our favorite crunchy and salty Baked Kale Chips! All it takes is some kale, olive oil, a dash of salt, and about 30 minutes in the oven. But if you're looking for a little bit more flavor, we recommend adding grated parmesan cheese (0.1g net carbs), truffle salt or oil (0g net carbs), ground chipotle (0g net carbs), or wasabi powder (0g net carbs) before baking. The basic kale chips check in at 1.1g protein and 2.6g net carbs.
Good Keto Snacks to Buy
If you're all about lazy keto, we're not judgy. Check out these for quick keto snacks on the go, or easy keto snacks for beginners.
Ranch or Nacho Cheese Protein Chips
For satisfying salty crunch without a ton of carbs, check out our chips.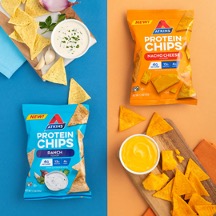 Snack Bars
Not to be confused with protein meal bars, these are not intended to replace a meal, but are the right size for a snack. These particular bars have 5-star ratings by Atkins.com users at the time of writing.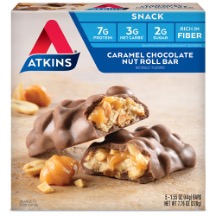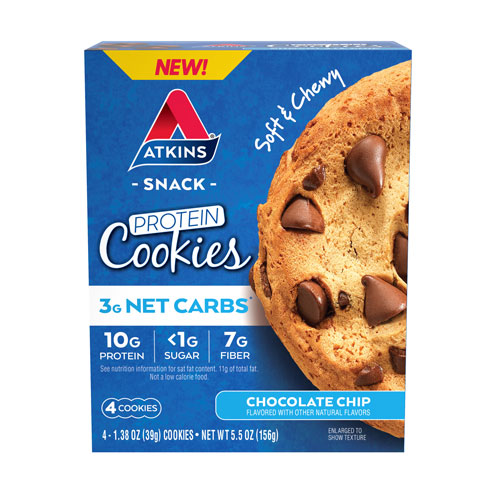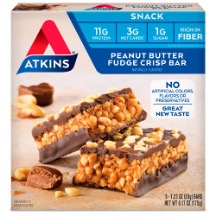 Now that you have a list of a few keto-friendly snack ideas, you can make adjustments to your daily routine to continue living your low carb lifestyle. Don't forget Atkins has even more diet plans and meal plans personalized for your lifestyle, as well as an incredible library of 1,000+ delicious low carb and keto recipes.
*To maintain ketosis, continue with Atkins 20® Induction.
Further Reading
Food&Nutrition, 2015, What Science Says about Snacking
American dining may have evolved from Old World custom into the "three square meals" tradition of the 20th century, but today's consumers are snackers. In fact, over the last four decades, more Americans have traded in meals for….
Further Reading
Harvard T.H. Chan, The Science of Snacking
Are snacks good or bad for you? A snack is generally defined as any food eaten between main meals. Many people snack at least once during the course of a day, and there are several reasons why. The most common scenario is that our stomachs start growling a few hours after our last meal. Another might be a dip an energy levels that a small bite can…