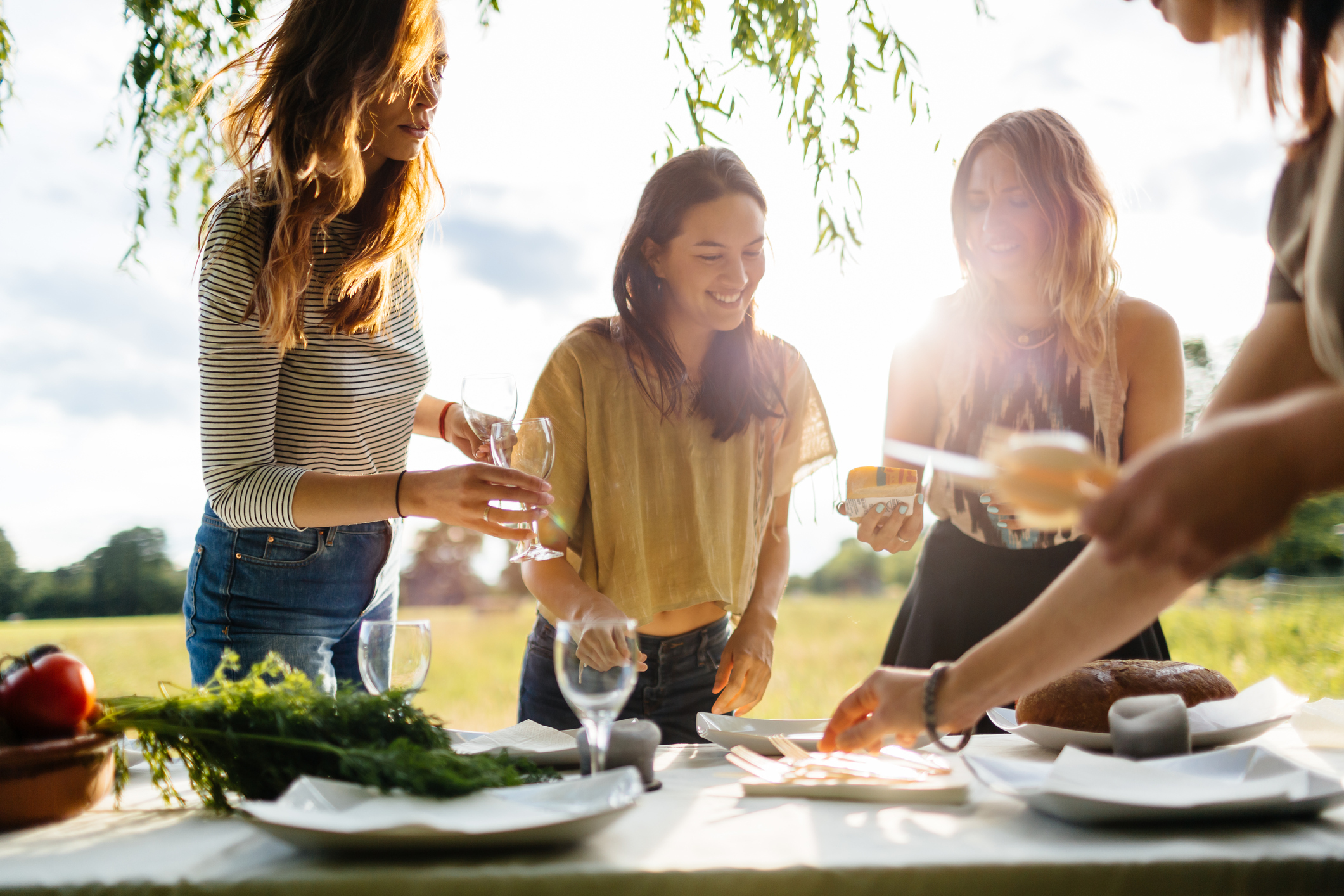 As spring herbs and vegetables begin to bloom, we've got you covered with low carb recipes for your homegrown produce. From hosting a garden party to simply trying something new and fresh for dinner, take some credit for all that hard work by showcasing your fresh garden produce in unique, delicious meals. Check out these garden-to-table recipes featuring five common spring herbs and vegetables: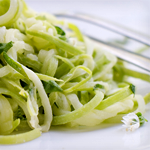 1. Chive
Chives are one of the easiest herbs to grow in your garden, and are very versatile in use. Their onion-like flavor makes the perfect seasoning to sprinkle over soups, salads, eggs, or just about anything that could use a hint of fresh garden flavor. They also add some extra zest to fresh summer dressings, like in our Zucchini "Spaghetti" with Lemon Chive Dressing recipe. Each serving contains 3.7g net carbs.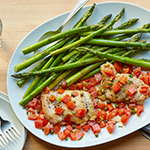 2. Tomato
Whether you're growing them in your backyard or have them potted on a kitchen windowsill, garden cooking with tomatoes is delicious and a great way to bring in your own Vitamin C. Homegrown tomatoes can be big or small, but regardless of size, you can chop them up and season with Italian flair for a homemade Chicken Piccata with Capers and Tomatoes. Each serving contains 7.9g net carbs.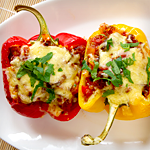 3. Peppers
These garden favorites come in all shapes, sizes, and colors. Pick them from the garden when they're ready, clean and cut out the seeds inside, and you can make one of our favorites: Stuffed Peppers. Depending on the colors and sizes of your peppers, this garden recipe can be quite the visual masterpiece, too. Each serving contains 8.5g net carbs.
4. Basil
Fresh garden basil makes everything better — sautéed veggies, caprese salads, low carb pizza, and more. The possibilities are endless, but one of our summer cooking favorites is a homemade basil pesto. This classic sauce pairs well with fish, salad, and even makes for a great low carb burger topping. Each serving contains 1.7g net carbs.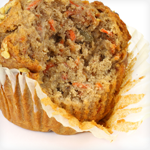 5. Carrots
If you beat the rabbits to your homegrown carrots, this Carrot-Nut Muffin recipe is the perfect low carb treat. Whip up this muffin recipe on Sunday so you can enjoy a quick and tasty breakfast throughout the week, or bring some in for your friends at the office—everyone will be so impressed you grew the carrots yourself! Each serving contains 6.2g net carbs.
Get ready to harvest those herbs and vegetables, and try out these delicious fresh garden recipes. For more summer ideas and recipes, check out our Atkins recipes.