Café au Lait Iced Coffee Protein Shake
3g
Net Carbs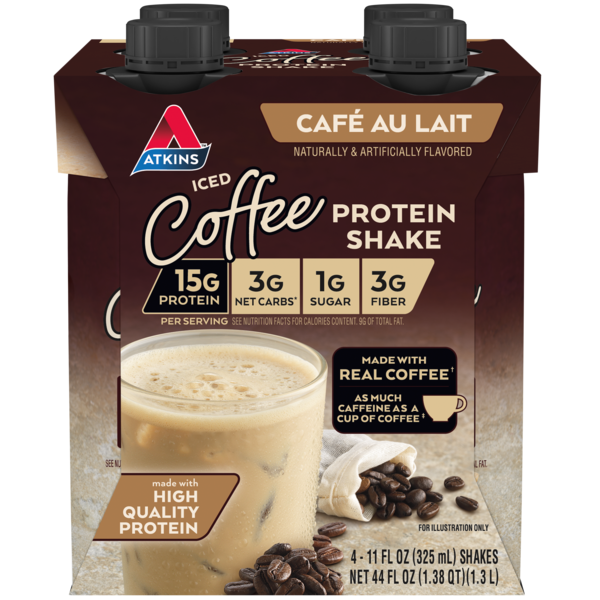 This creamy Iced Coffee protein shake is made with real coffee* and contains as much caffeine as a cup of coffee** to give you a boost. The flavor of real coffee combined with cream is lightly sweetened to give you that smooth creamy taste you are craving. Our shakes contain essential vitamins and minerals, 5 grams of fiber*** 1 gram of sugar and 15 grams of protein per serving to keep you satisfiedˆ throughout the day.
*Instant coffee.
**Caffeine content per shake as compared to a standard 8 fl oz cup of brewed coffee.
***See nutrition facts for calories content. 9g of total fat.
ˆLow glycemic index. Glycemic load under 10.
15g

Protein

1g

Sugar

3g

Fiber

160

Calories
How to Calculate Atkins Net Carbs
Atkins Net Carbs = Total Carbohydrates – Fiber – Sugar Alcohols/Glycerin (if applicable)
×
3 g
Net Carbs