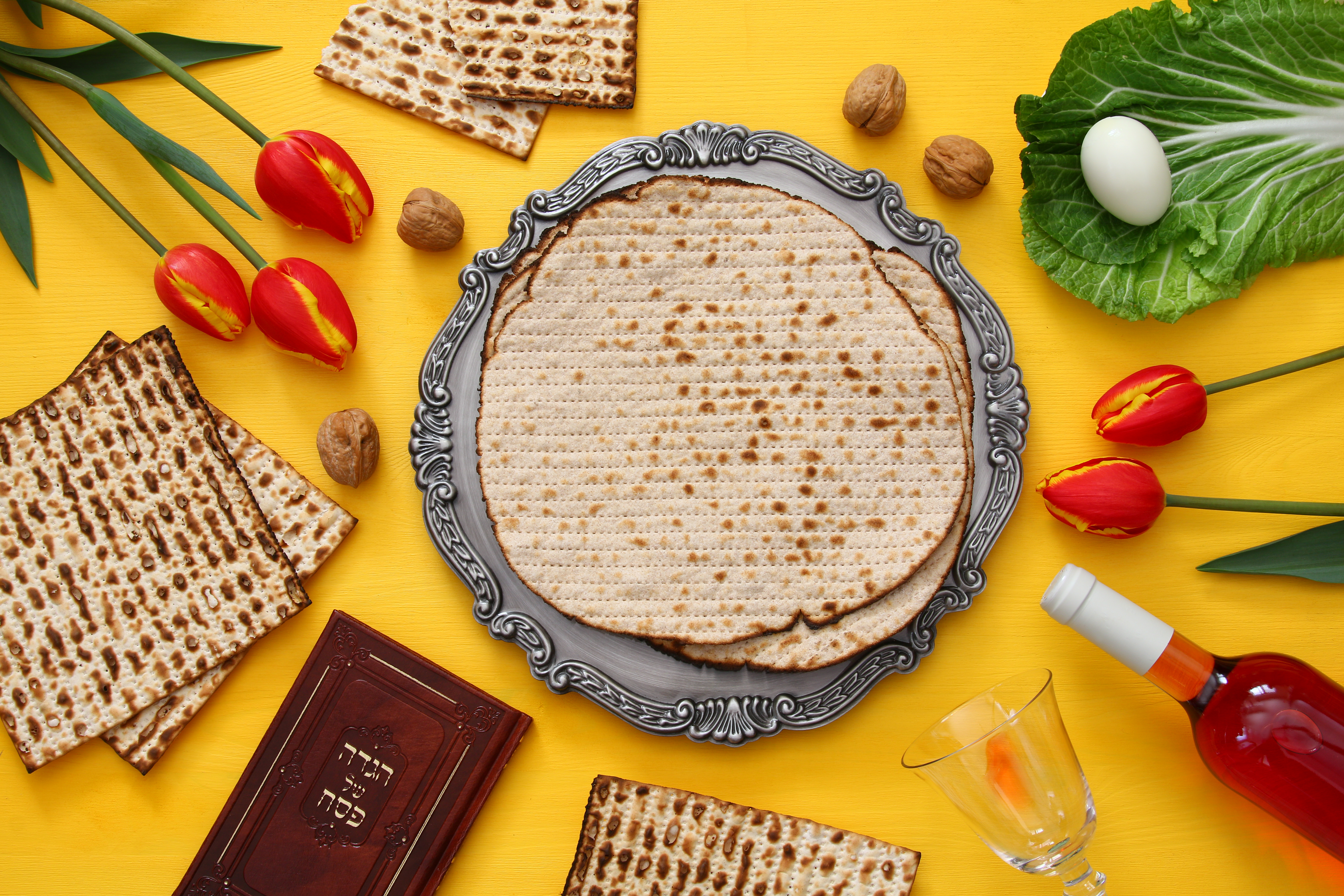 Passover is one of the most important Jewish holidays of the year.It begins on the fifteenth day of the Hebrew month Nisan and lasts for eight days.The first ritual unique to Passover is the Seder, which is the feast that marks the beginning of Passover.
The Seder feast usually includes discussing the Passover story, eating matzo and other symbolic Passover food and drinking four cups of wine.
While food is a big part of the Passover celebration, you don't need to feel guilty about partaking in the Passover Seder just because you happen to be on a diet! And, just because it's Passover doesn't mean you have to break your diet.
Passover traditions can make cooking a low carb Seder meal a little tricky, especially if you're a beginner.Luckily, Atkins offers helpful tips for cooking low carb, easy Passover recipes:
Kosher-for-Passover Recipes
It's not hard to find kosher recipes for Passover meals, especially when Passover is right around the corner. Using a recipe that is already Kosher will save you the time of trying to figure out what ingredients you need to find substitutes for, or figuring out what will work as a substitute.This makes preparing the Seder meal easier, especially if it is your first time.
Minimal Matzo Meal
Matzo isn't exactly the lowest-carb food out there, so limiting how much of it is in your meal can help you lower your carb intake.When you are eating matzo, try whole grain matzo, which is typically a little lower in carbs than regular matzo.
Cook in Advance
This is a great tip for preparing any important holiday meal. Cooking in advance will make preparing your meal less stressful because if anything goes wrong, you'll have plenty of time to start over or run to the store to pick up a forgotten ingredient.
No meal is complete without dessert, so here are some low carb Passover dessert recipes to serve at the end of your Seder meal:
Passover Angel Food Cake with Rhubarb-Strawberry Sauce
This delicious recipe has everything a good dessert needs: fresh strawberries and cake.This recipe is Phase 4 approved and has 13.5g net carbs.
Passover Nut Torte with Raspberry Sauce
Approved for Phase 2, this Passover recipe only has 7.7g net carbs.It can be prepared in advance since it only takes 35 minutes to prep and 20 minutes to cook.
Celebrate Passover without having to think about what you're eating with easy Passover recipes and quick tips to keep your carbs in check.