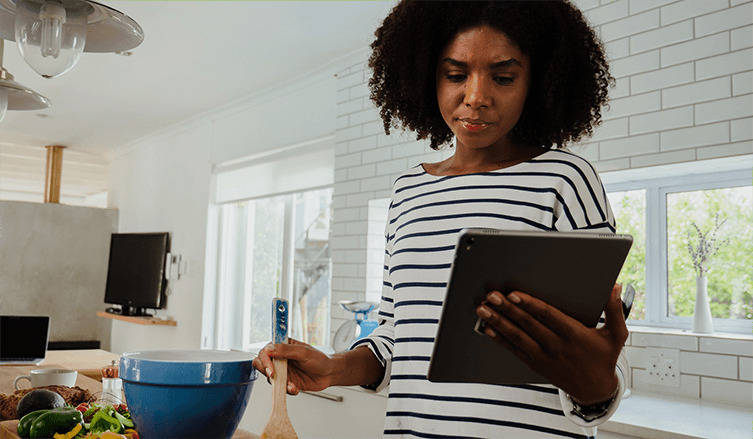 A classic ketogenic diet, with its restrictive food list, is a famously difficult diet.(Which is why we recommend Atkins 20® and Atkins 40®, which are more flexible versions of keto.) People who are struggling with the rigidity of keto may be looking for a way out that doesn't necessarily get them off track to their goals. One method that is emerging is something called the cyclical keto diet, or the keto cycle diet. However, this approach doesn't have a lot of evidence supporting it, and it may not be the solution to the flexibility you're desiring.
Read on to learn about the cyclical keto diet, and how it compares to Atkins.
Why We're Not A Big Fan of the Cyclical Ketogenic Diet
Ketogenic diets are low in carbs and high in fat. This combination reroutes your metabolism to burn fat—instead of carbs and sugar—for fuel, which reduces fat stores in the body and encourages more efficient weight loss.
Getting used to a ketogenic lifestyle can take some time, and you may want more flexibility than is allowed in a classic keto diet. This might send you looking for ways to adapt your keto eating. One adjustment people might think to make is carb cycling, which isn't exactly the same as the keto cycle. Carb cycling is a more prescriptive diet that involves 4-6 days of low carb intake, and 1-3 days of high carb intake.
A keto cycle diet isn't necessarily a prescriptive schedule like that outlined in carb cycling guides, but does involve changes in carb intake. Carb cycling on keto involves spending some days strictly adhering to keto eating habits, and other days intaking as many carbs as you like to bring the body back out of ketosis. Some people eat keto 5 days out of the week, and then take the weekends off. Other people might do keto for a few weeks out of the month, then take a break.
Some proponents of this approach tout this as an effective way to build muscle, lose weight, and more. But, no matter how you spin it, these methods of adjusting keto are not effective for one simple reason: it adjusts the fuel your body uses, never giving your metabolism sufficient time to heal and adapt. When you're eating a high carb diet, for one day or several, that's one extra day that your body is using sugars for fuel, and storing fats, which can contribute to weight gain. Using carbs for fuel also sends your blood sugar on a rollercoaster, which can contribute to excessive hunger and cravings, which could knock you even further off track from your goals!
Cyclical Keto Diet vs. Atkins Lifestyle
If you were curious about the keto cycle diet because you were in need of more flexibility, look no further. Atkins 20 or Atkins 40 are forms of a ketogenic diet, but with one key difference: more flexibility. Atkins plans are built by nutritionists to not only help encourage your body to use fat for fuel, but to leave you feeling satisfied and in control—without all those restrictions.
Fundamentally, Atkins is about breaking free of yo yo dieting to find a way of eating—and a lifestyle—that works for you. Atkins 20 and Atkins 40 are ketogenic diets that let you live a little and stay on track to your goals for the long-term. After all, Atkins isn't just a diet… it's life well lived.
For more thoughts on carb cycling on keto, check out Collete's blog on the subject. If you're ready to start your keto journey, click here—but don't forget to sign up for our free meal plans, carb counting tools, and more!
*Before choosing to try a cyclical keto diet, make sure to check with a physician about any substantial changes to your diet.