When it comes to snacks and meal replacements, Atkins followers have plenty of options to choose from, including snack bars, trail mix, shakes, and even candy. Atkins recently introduced a new line: Harvest Trail bars. These wholesome bars are packed with roasted nuts, rich dark chocolate, and morsels of dried fruit. It's a snack you can feel good about, with no artificial preservatives, colors, flavors, or sugar alcohols.
Harvest Trail bars are currently available in four delicious flavors. Read on for more details.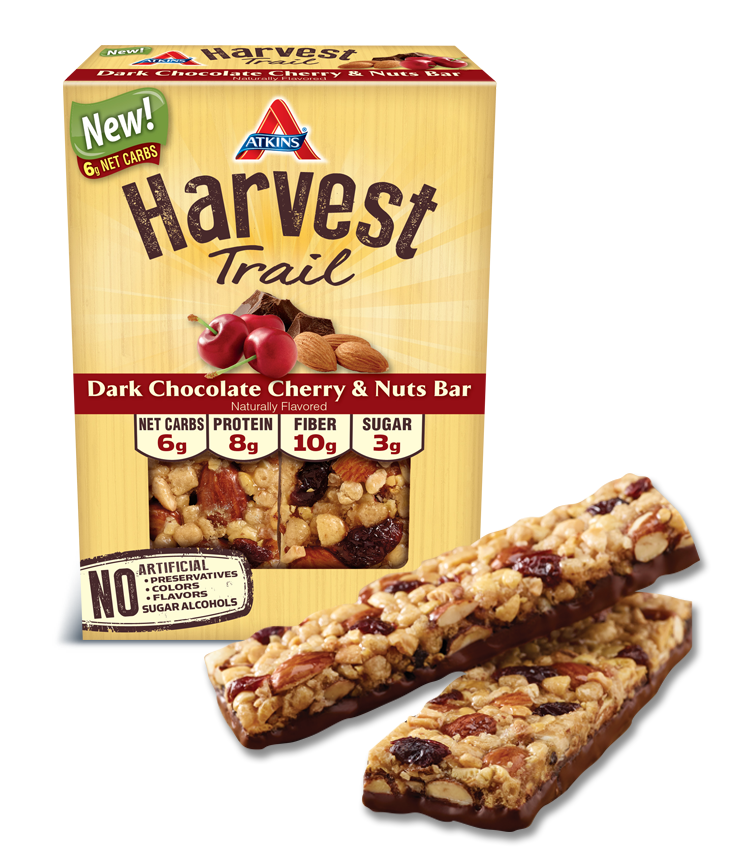 Sink your teeth into this tasty bar, which combines almonds, dried cherries, and rich dark chocolate. Each bar contains 8g of protein, 3g of sugar, 10g of fiber, and only 6g of net carbs. One Dark Chocolate & Cherry Nuts bar is 150 calories, making it an ideal on-the-go snack.
Enjoy the complementary flavors of roasted peanuts, salty almonds, and dark chocolate in this Harvest Trail bar, which has 170 calories. Each bar features 8g of protein, 1g of sugar, 9g of fiber, and 4g of net carbs. This flavor makes an excellent substitute for a carb-laden dessert.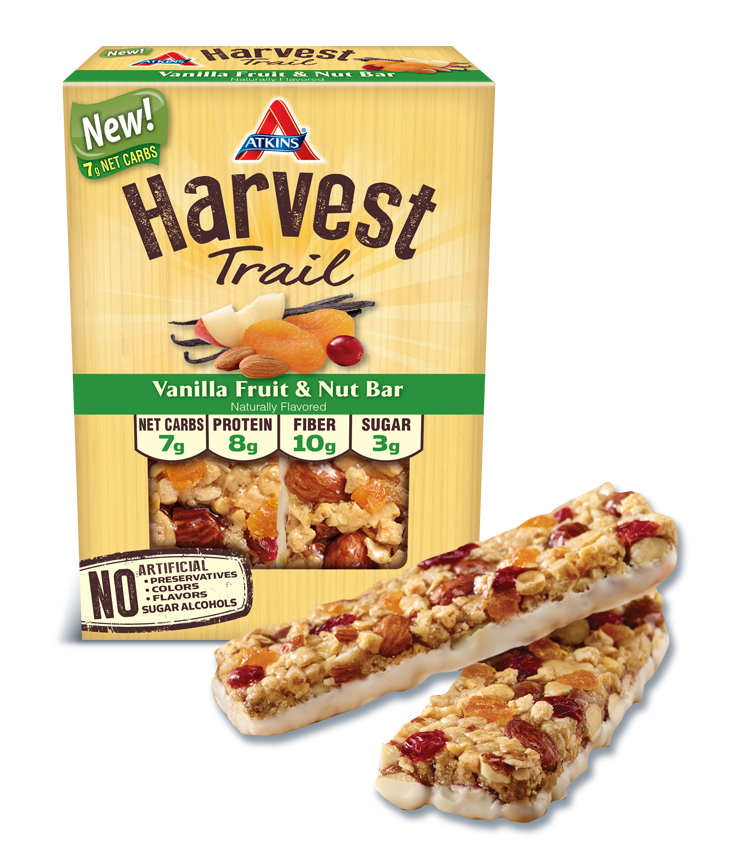 A light and zesty bar, this Harvest Trail bar offers the refreshing taste of apples, dried cranberries, sweet apricots, and almonds. One bar comes with 8g of protein, 3g of sugar, 10g of fiber, 7g of net carbs, and 150 calories. Stash one in your bag for a midday pick-me-up.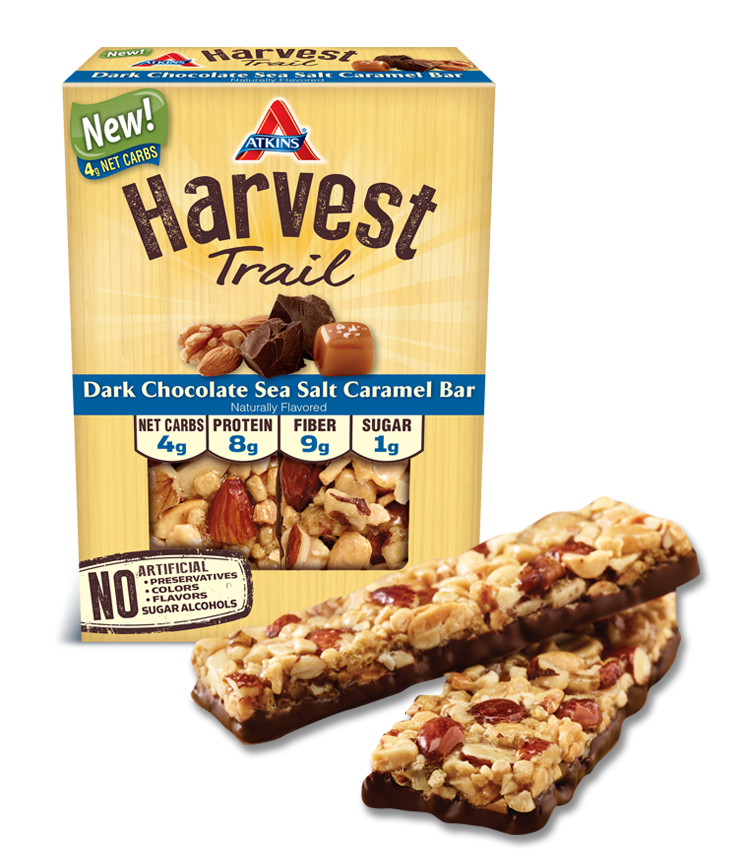 Dark Chocolate Sea Salt Caramel
This sweet-and-salty Harvest Trail bar proves that opposites attract. You'll find roasted almonds and peanuts, dark chocolate, and sea salt caramel within the fiber-packed bar. One bar contains 8g of protein, 1g of sugar, 9g of fiber, 4g of net carbs, and 180 calories.