Low Carb Pumpkin Spice Yogurt Parfait Recipe
---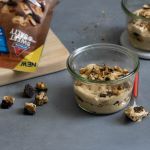 11.1g
Net Carbs
Prep Time: 5 Minutes
Style:American
Cook Time: 0 Minutes
Phase: Phase 2
Difficulty: Moderate
* Any adjustments made to the serving values will only update the ingredients of that recipe and not change the directions.

How to Calculate Atkins Net Carbs
How to Calculate Atkins Net Carbs
Atkins Net Carbs = Total Carbohydrates – Fiber – Sugar Alcohols/Glycerin (if applicable)
×
---
INGREDIENTS
0 1/2 cup Greek Yogurt, plain, unsweetened, whole milk

2 Tbsp Pumpkin, canned

1 tbsp Maple Syrup (sugar-free)

0 1/4 tsp Pumpkin Pie Spice Mix

11 bites (30g) Atkins Dark Chocolate Sea Salt Caramel Crunch Bites
DIRECTIONS
In a small bowl, combine the yogurt, pumpkin, syrup, and pumpkin pie spice until well mixed. Roughly chop the Atkins Crunch Bites.
In an 8 ounce jar or glass, layer a heaping ¼ cup yogurt mixture, top with 1 tablespoon chopped crunch bites, layer the remaining yogurt, and top with the remaining Atkins Crunch Bites. Serve cold.
Featured Low Carb Recipes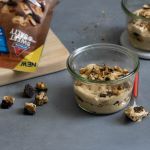 Low Carb Pumpkin Spice Yogurt Parfait