Keto Egg Salad with Chipotle and Tomatoes Recipe
---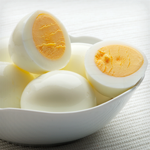 2.1g
Net Carbs
Prep Time: 10 Minutes
Style:Other
Cook Time: 0 Minutes
Phase: Phase 1
Difficulty: Moderate
* Any adjustments made to the serving values will only update the ingredients of that recipe and not change the directions.

How to Calculate Atkins Net Carbs
How to Calculate Atkins Net Carbs
Atkins Net Carbs = Total Carbohydrates – Fiber – Sugar Alcohols/Glycerin (if applicable)
×
---
INGREDIENTS
1 tbsp DIJON MUSTARD Whole Foods Market, Inc.

0 1/4 cup chopped CELERY Ahold Usa, Inc.

0 1/2 tsp SALT Morton Salt, Inc.

0 1/2 cup REAL MAYONNAISE Unilever Bestfoods North America

0 1/4 tsp BLACK PEPPER Finlay Extracts & Ingredients USA, Inc.

1 tbsp, drained CAPERS BJ's Wholesale Club / Corporate Brands

4 each BLACK OLIVES Cortas Canning & Refrigerating

1 tsp Dill (Dried)

1 tsp chopped CHIPOTLE PEPPERS IN ADOBO SAUCE Marquez Brothers International, Inc.

1 Tbsp chopped SUN-DRIED TOMATOES Great Lakes International Trading, Inc.

8 large Boiled Egg

2 tbsp chopped Chives
DIRECTIONS
Chop eggs roughly, or push them through the large-holed side of a four-sided box grater.
In a large mixing bowl, mix eggs with mayonnaise, mustard, salt and pepper with a wooden spoon.
Stir in chopped celery, chilies, olives, sun-dried tomatoes, dill and capers and gently mix.
Cooking Tip
Feel free to swap in your favorite lettuce for this recipe, as net carb change will likely be minimal.
Featured Low Carb Recipes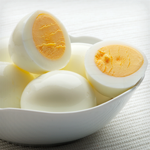 Keto Egg Salad with Chipotle and Tomatoes