Game On! Low Carb Football Recipes and Party Planning
January 27, 2020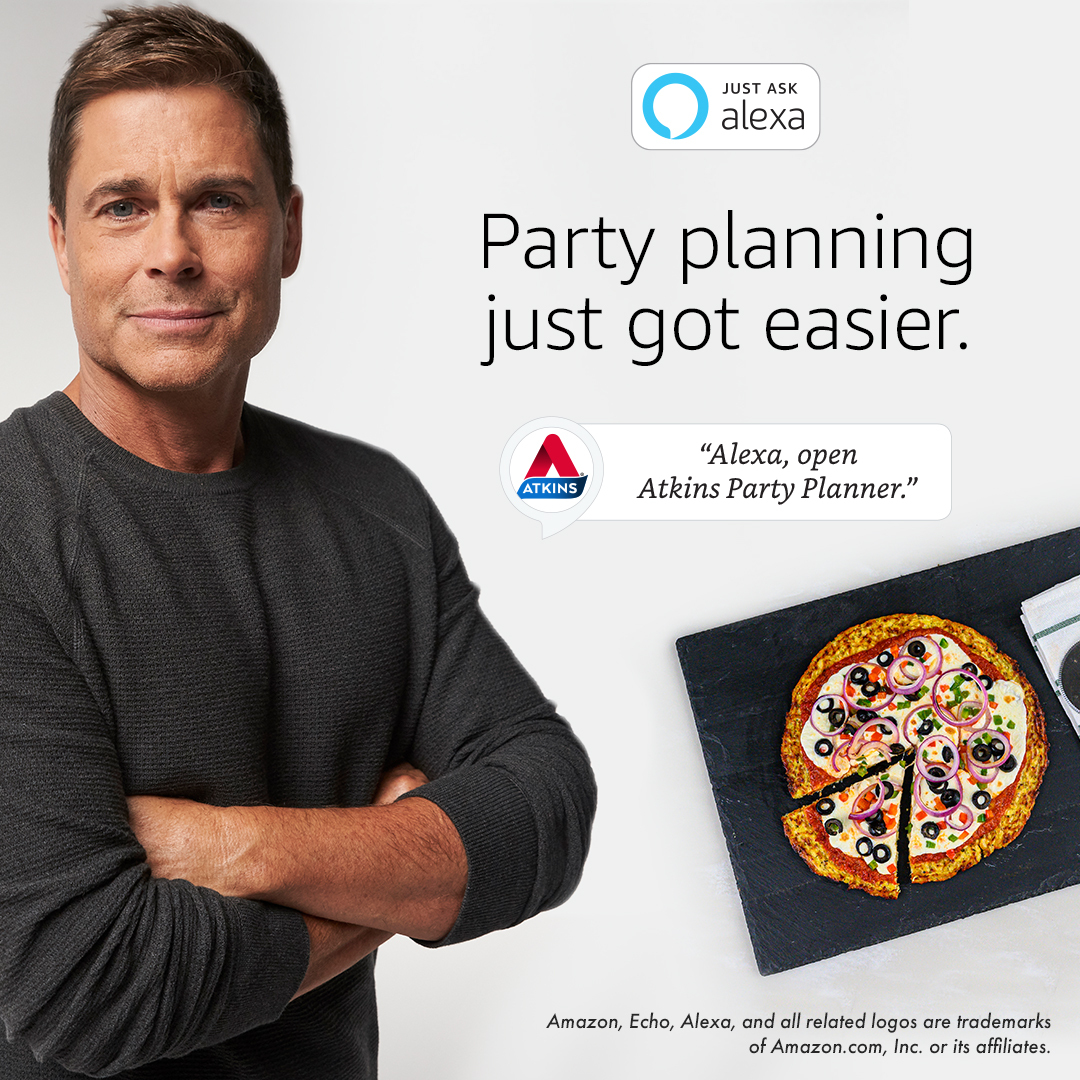 Do you have a winning low carb strategy for the big game this weekend? I have the secret to avoiding high-carb fumbles: the new Atkins Party Planner Skill for Amazon Alexa.
To start, go to your Alexa device or download the app on your Apple or Android phone, then ask Alexa to "Enable Atkins Party Planner." All you have to do is Ask Alexa, and Atkins spokesperson Rob Lowe will share his favorite low carb party swaps for high-carb favorites. Consider him your personal party planner! Whether you're throwing a party for the game or bringing a dish to share, you'll have access to low carb party recipes like jalapeno poppers, mac and cheese, pizza, sliders, dip or pigs in a blanket.
Register with Atkins today for additional tips, low carb recipes, and ideas on how to overcome your weight loss plateau.