Atkins' Take on the Air Fryer
January 17, 2020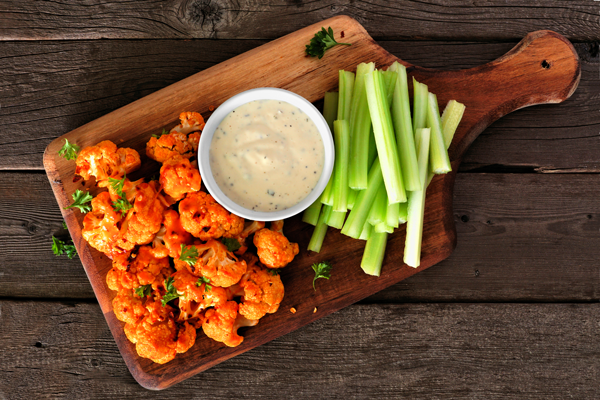 An Air Fryer is a popular kitchen appliance that cooks by circulating hot air around food, just like a mini convection oven. An Air Fryer is fabulous for making anything you cook crispy. It is popular for cooking fried frozen food, like kids' meal mainstays such as French fries, corn dogs and chicken nuggets, but you can also whip up healthier low carb alternatives as well. For example, skin-on chicken thighs or wings come out crisp, without any breading. You can cook small batches of vegetables like cauliflower, Brussels sprouts, broccoli, zucchini or sweet potatoes in less time than it takes to preheat your oven and they taste delicious, with more flavor than a microwave or toaster oven.
To start, try these low carb Air Fryer recipes for tasty, crispy snacks, appetizers and a quick one-pot meal:
(Check out our how-to recipe video for Air Fryer Buffalo Cauliflower here!)
Air Fryer Korean Chicken Wings
Register with Atkins today for additional tips, low carb recipes, and ideas on how to overcome your weight loss plateau.