18 Low Carb Cinco de Mayo Recipes
April 30, 2019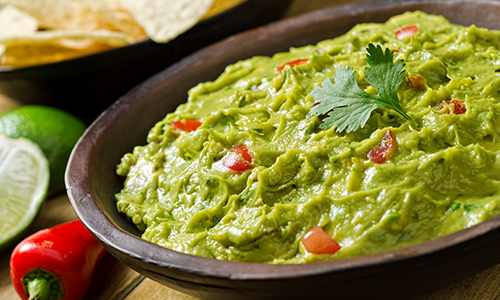 Cinco de Mayo, the 5th of May, commemorates Mexico's victory over France during the 1862 Franco-Mexican war. This holiday is a celebration of Mexican culture and food. There are a variety of festive and delicious low carb Cinco de Mayo recipes you can make for your own Cinco de Mayo celebration, starting with this low carb Cinco de Mayo menu. Or you can mix and match from the following low carb Cinco de Mayo recipes to create your own tasty menu.
Low Carb Cinco de Mayo Appetizer Recipes
Kick off the celebration with salsa, guacamole and quesadillas.
Low Carb Cinco de Mayo Drink Recipes
You can toast the day with these low carb margarita recipes, or a refreshing sangria or horchata cocktail. In the mood for a cold glass of beer? Make sure your cerveza is low carb.
Low Carb Cinco de Mayo Main Dish Recipes
Fajitas, tacos and enchiladas will feed a festive crowd. You can also make the burrito beef in advance, which makes entertaining easy.
Low Carb Cinco de Mayo Dessert Recipes
You'll definitely want to save room for dessert!
Coffee Flans with Whipped Cream
Register with Atkins today for additional tips, low carb recipes, and ideas on how to overcome your weight loss plateau.